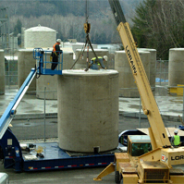 Jay Wellwood, the systems operations manager for NAC International, will be presenting on the used nuclear fuel situation in the US at the upcoming Atlanta ANS Section meeting on  Tues Feb 23rd at 6:15 – 8:00PM. The meeting will take place at the NAC International office (see below), and pizza and salad will be served along with beverages. Please RSVP, as the NAC office meeting room can only hold approximately 40-50 people. NAC International office address: 3930 East Jones Bridge Rd Norcross, GA...
read more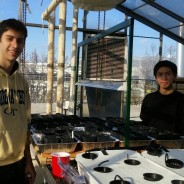 The Engineers for a Sustainable World club at Georgia Tech is seeking volunteers to help with some of their projects. Their current project for creating solar kiosks is nearing completion, but needs a bit more help getting there. If you are interested, let them know!
read more
Due to a double-booking of the Seminar Room (Boggs 3-47), the location of the next two meetings, September 9th and September 23rd, have changed to MRDC 2045.  On the 9th, there will be a seminar in the Boggs 3-47, and on the 23rd , there will be an accreditation meeting. Sorry for the inconvenience.
read more
Labor Day Cookout! Monday September 2, 2013 from 12-4 PM on the Curran Parking Deck!
read more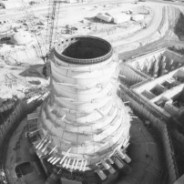 GT ANS will be visiting Plant Voglte on January 11th, 2013! If you're interested, you can sign up here.
read more
The Plant Hatch Tour is scheduled for Wednesday February 29th. We will be departing Tech at 6:30 AM. If you intend to go on the trip, please reply to this email (publicity@gtans.org) with your name as soon as possible. Hatch is a 2-BWR electric generating plant operated by Southern Company about 3 hours Southeast of Atlanta. Hatch has the largest visitor's center of Southern Nuclear's fleet, including an auditorium that can accommodate up to 85 of us. The tour will give you a good feel for the scale of a nuclear power plant and...
read more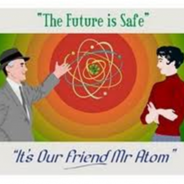 We will be holding a table near the Subway in the Student Center informing interested students about different aspects of the nuclear industry. Each day has a different topic to keep the give a broad view of the industry.
read more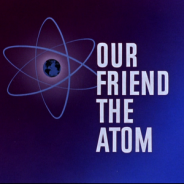 Hey everyone! For our upcoming meeting next Tuesday the 15th (Boggs 3-28 at 11am), we will be watching the 1957 Disney film "Our Friend the Atom." Food and drink will be provided for dues paying members during the screening so come out and join us on a trip into the past of nuclear technology!
read more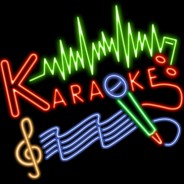 Love to sing? Love GTANS? Come join us for a night of karaoke! Check in soon for the new date and details!
read more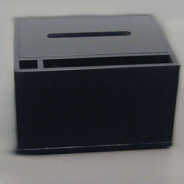 A special thank you to all ANS members who took up the challenge and sought to run for a position on the 2011-2012 Executive Committee.  We set new records this year, with the most individuals running for elected positions and the highest voter turnout we have EVER seen!  It is with great honor that we congratulate next year's GT ANS Executive Committee: Riley Staker – President Margaret Sudderth – Vice President Chris Kingsbury – Secretary Rusti Anne Terry – Treasurer Carlos Charry – Publicity Chair Amy...
read more