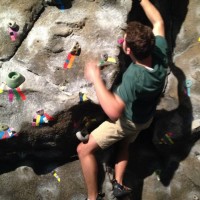 Sep 21, 2015
Mentor/mentee assignments will be sent out on Friday, September 25th.
The mentor/mentee program is intended to invite new students into the GT NRE program and American Nuclear Society. The goal is give underclassmen a contact with someone who has had firsthand experience of what it takes to succeed at Georgia Tech.
Your mentor can help with questions about
The NRE program

American Nuclear Society

Internships and Scholarships

Graduate school

Research

Georgia Tech
Georgia Tech NREs are encouraged to sign up here anytime and we will find a mentor or a mentee for you!