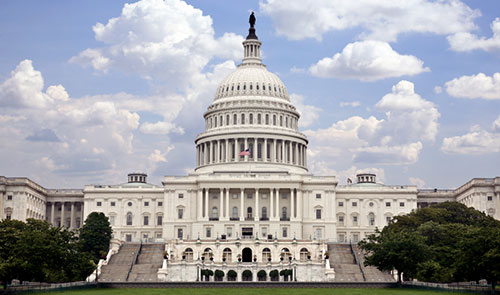 Nov 18, 2014
From National ANS email:
"WISE Interns Wanted!
Dear ANS Student Member:
Here's a unique opportunity for next summer:  the Washington Internships for Students of Engineering (WISE) Program.  WISE allows a select group of engineering students to spend a summer in Washington, D.C., learning first-hand about how government and technology influence one another.  ANS supports two WISE interns each year; selection is highly competitive, based on GPA, recommendations, and essays included in the WISE application.
Past interns call WISE a challenging and enjoyable experience that gave them new perspectives on engineering and government; for some, the program influenced their choice of post-graduate study or career.  But it's fun, too:  a Nationals game, July 4 th fireworks on the Mall, the National Aquarium in Baltimore—just a few of the activities that the D.C. area offers.
Most WISE interns are entering their senior year, but we'll accept applications from current seniors, too.  U.S. citizenship or permanent resident status is required, and ANS student membership is required for ANS sponsorship.  The application deadline for WISE 2015 is
December 31, 2014
.  The announcement and other information are on the WISE website,
www.wise-intern.org
; dates are tentative and may change slightly.
Interns receive 9 weeks of housing at George Washington University and a $2100 stipend.  WISE consists of two parts:  seminars at, and visits to, government and industry organizations in the Washington area, and an individual research project on a technology-policy issue, guided by the WISE faculty member in residence and the Society representatives.  The Nuclear Energy Institute furnishes office space for ANS interns, providing an opportunity to meet professionals across a range of disciplines.
On page 4 of the September/October
ANS
News
http://www2.ans.org/members/ansnews/docs/2014-9-10.pdf
, the 2014 WISE interns discuss their experiences; and you can see previous interns' projects in the
Journal of Engineering & Public Policy
on the WISE website.  The website also contains a downloadable application.
Please send general questions about the Program or ANS participation in WISE to Dr. Alan Levin, ANS WISE Coordinator, at
alevin@alum.mit.edu
.
If you're interested in technology and policy and want to find out a little more about how our government works, or have always wanted to spend a summer in the Nation's Capital, WISE may be just the thing for you.  Apply soon!"