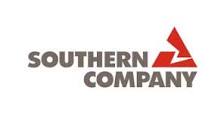 Oct 20, 2014
Southern Company has an application open for its internships and have some open for Generation Nuclear. To access this very short application, search for  internships on their job search site:
https://southerncompany.taleo.net/careersection/cs_c/moresearch.ftl?lang=en
Generation-Nuclear and Fossil Fuel
System Engineers ensure the reliability of assigned plant systems. They solve system and component problems, provide direct technical support for operation and maintenance, and plan long term performance improvements.
Program Engineers direct implementation of assigned programs and work processes. Typical program assignments are fire protection, equipment qualification, in-service inspection, in-service testing, flow accelerated corrosion, and generator inspections.
Modification Engineers coordinate the design, construction and startup for plant modifications. They maintain design configuration and work closely with design engineers, system engineers, maintenance technicians, operators, and contractor construction crews.
Performance Engineers lead improvement projects, perform root-cause determinations, manage the plant wide corrective action program, and track plant performance indicators.