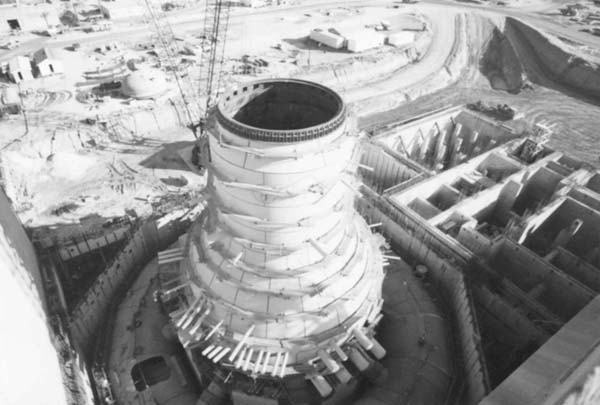 Feb 2, 2012
The Plant Hatch Tour is scheduled for Wednesday February 29th. We will be departing Tech at 6:30 AM. If you intend to go on the trip, please reply to this email (publicity@gtans.org) with your name as soon as possible.
Hatch is a 2-BWR electric generating plant operated by Southern Company about 3 hours Southeast of Atlanta. Hatch has the largest visitor's center of Southern Nuclear's fleet, including an auditorium that can accommodate up to 85 of us. The tour will give you a good feel for the scale of a nuclear power plant and the day to day operations there. We will be given a tour of the grounds, including cooling towers, the health physics facility, and the training center. Hatch has a mock control room (very similar to the NRC training center in Chattanooga) that is identical to the actual control rooms. Like at the NRC, software is used to simulate the operation of the plant and the operators will show us how the plant is controlled in various situations and probably let us work the controls ourselves. The communications specialist has promised to have systems engineers, plant operators, and radiochemists available to speak one-on-one with us to answer questions and offer career advice. You may want to dress well and bring resumes.
We will be served pizza and soft drinks for lunch. We may or may not stop for dinner on the way home depending on how late the tour goes; in the past we have split the cars into dinner and non-dinner groups on the way home when the timing is borderline. As far as driving goes, let me know if you can drive and when I have a solid head count I'll determine how many cars we need. Gas is 100% reimbursed.