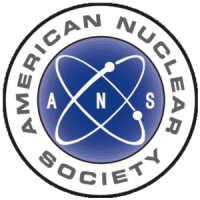 Jul 9, 2010
Georgia Tech ANS is extremely honored to be hosting the 2011 ANS Student Conference, which will take place April 14-17, 2011, right here in Atlanta, Georgia.
The annual American Nuclear Society Student Conference is the nation's premier venue for student professional development in nuclear science and technology. Students working in nuclear science and technology-related disciplines gather with industry professionals to share and exchange research and ideas that are critical to the growth of the industry. The conference is an ideal occasion for students to interact with professionals, hear world-class speakers, network with recruiters, and gain real-world perspectives. ANS Student Conferences have enjoyed remarkable success in recent years and have been hosted by universities around the nation, including the University of Florida in 2009 and the University of Michigan in 2010. Student and professional participation in the conferences has surged in these last few years as the nuclear industry continues to experience its renaissance. In fact, the 2010 Student Conference at the University of Michigan had a record-setting 665 attendees! This ever-increasing interest in the student conferences provides unique opportunities for industry and academic collaboration and partnership.
The Georgia Institute of Technology American Nuclear Society Student Section is hard at work to continue the tradition of excellence demonstrated in past ANS Student Conferences.  Come see our progress toward April 2011 at our conference website:  http://gtans.org.